Welcome To Barnwell School
Achieving Excellence Together
Welcome to Barnwell School
Achieving Excellence Together
School celebrates 'good' Ofsted rating for first time in 63-year history - Press Release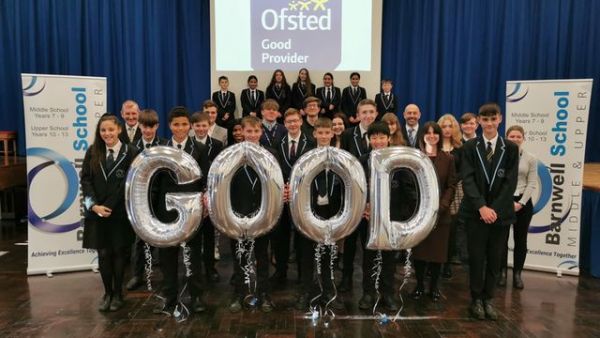 At Barnwell we believe that all students should strive to fulfil both their academic and personal potential. We recognise that by setting ambitious academic targets and encouraging all students to become fully immersed in the student experience and the rich extra-curricular life of the school we can all achieve excellence together.
We care passionately about your child's character, their personality and social skills, the way they treat others and the contribution they will make to society. We actively promote a culture where students feel safe particularly through a supportive and well-disciplined environment and our inclusive College system. Relationships between staff and students at Barnwell are exceptionally strong and this ethos is built on trust and confidence.
From experience we know that students learn, progress and achieve differently. As a truly comprehensive school we aim to ensure that the education we provide is aimed and adapted to individual needs. We provide a broad curriculum to ensure students achieve individual success in their journey from Year 7 through to our vibrant Sixth Form.
We recognise that it takes a whole community to educate a child, and so we are committed to working in partnership with parents, carers, other organisations and establishments to provide the very best opportunities. For the latest school updates, please visit the Weekly Newsletter webpage.
Mr M Roberts
Head of School
Mr A Fitzpatrick
Executive Headteacher